Bunny Buddy
A week of cuddles and play with a bunny?! Absolutely!
In this family program, we'll deliver one of our sweet rabbits right to your home and provide you with all the things you'll need to host a bunny for a week. This is a great hands-on experience to help your family learn the responsibilities and joys of taking care of a pet – without the 12 year commitment of actually adopting one! And it's an awesome chance to have a week with a bunny on your lap! 🐰
In this one-week program, you'll receive: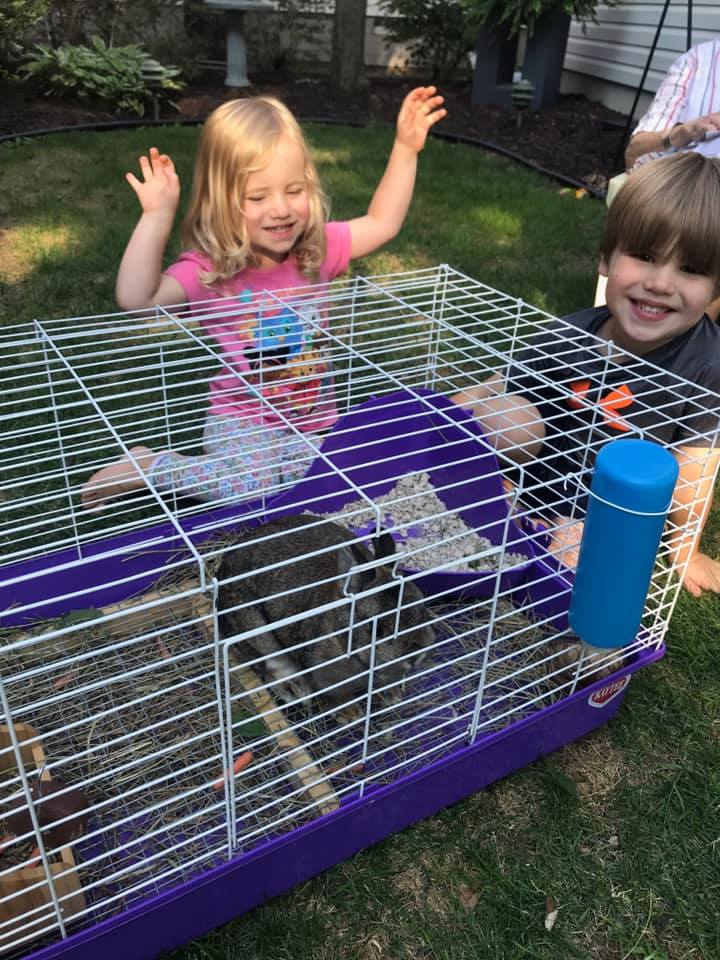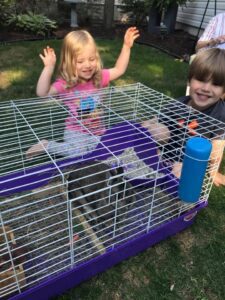 A cute dwarf rabbit ready for petting
The use of a cage, feeder, and water bottle
Food and snacks
Litter box and litter
Toys
An instruction manual
Delivery and pickup
Kristin Pantoni
---
Our 5 year old has been asking for her own bunny and the bunny buddy program was the perfect way for our family to see if a bunny was a good fit for our family! Bring the Farm to You makes the entire experience extremely easy! I highly recommend if you're interested in owning a bunny in the future or just want a unique pet foster experience.
Jen Rose
---
We were thrilled to have Petal as a temporary family member over the last week. She is such a joy to interact with! Our favorite part of having her was witnessing her zoomies around the room! Petal is just the biggest sweetheart and gave us lots of kisses. I especially love that I was able to incorporate her into our Zoology homeschool lesson. Mia (as well as the rest of us) were able to learn a lot more about rabbits that we never knew! Thank you again for this amazing opportunity!!
Cary Gerschutz
---
We absolutely love the Bunny Buddy Program! Petal has been such a wonderful experience this week with our girls. She is great with children and fit quickly into our family. She is so sweet and easy going. I highly recommend this program for anyone looking for a fun bunny experience!
Melissa Curry
---
This week with Hazel was wonderful. My daughter absolutely fell in love with her and to be honest she stole all our hearts. We all learned so much about rabbits, their personalities, and behavior. This was a great exercise in responsibility and learning the expectations to take care of a rabbit. Thank you so much for sharing this experience with us. My daughter will certainly have wonderful memories from our time at home during all of this!