Childcare Centers
Your little learners will love our engaging and fun programs! We'll bring the farm right to your childcare center, exciting your students about animals, plants, and nature.
Whether it's critters to touch, interesting equipment to explore, or something yummy to eat, your little learners will be intrigued and delighted with our Bring the Farm to You programs. They'll be on their way to understanding that our food and clothes are made from parts of the Earth, and that farmers help supply all those raw ingredients.
Benefits
Introducing your children to their natural world through the food they eat and the  clothes they wear.
Topics that make your students inquisitive about how things work and where things come from.
Real experiences that become fuel for the imagination– for both you and the children! Stories, imaginative play, and further investigating often come after our visits.
Fun and engaging programs that come to you! No need for bussing expenses or field trip forms.  We come right to your center!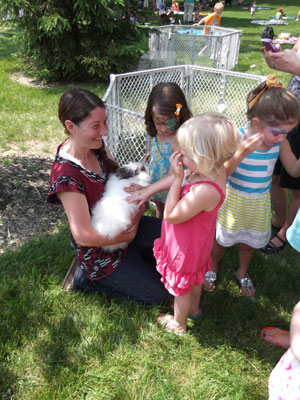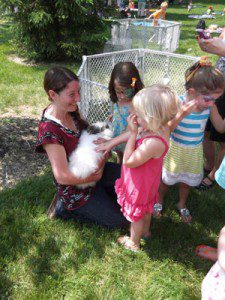 Why a Bring the Farm to You program?
So few children have an opportunity to explore their natural world in today's busy and manufactured environment. Bring the Farm to You helps make those needed connections with kids, showing them that worms make our soil, cloth is made from plants and animals, and that seeds grow into our food. Our goal is to teach that the living world is an amazing place that we need and value.
Teachers are busy and can't possibly know everything about everything. We become your teaching resource, providing engaging demonstrations, hands-on experiences, and extended experiments that can be the supplement or base theme to your curriculum. We've got your back!
Children may not have someone in their life that actively engages them in learning about nature. We love being that role-model and inspiring the kids, sharing fun information, and exciting them about growing things, making things from scratch, and taking care of animals!